Gareth
Sweet (Bell) Pepper Relish
Sweet (Bell) Pepper Relish





Ingredients:



100g dried Sweet (Bell) Peppers

500ml Malt Vinegar

425g Clear Honey (cheap Asda roll back Honey @85p per 425g jar yet again
).

1 large can of Chopped Tomatoes.

a pinch of Sea Salt.

Cornflour to thicken.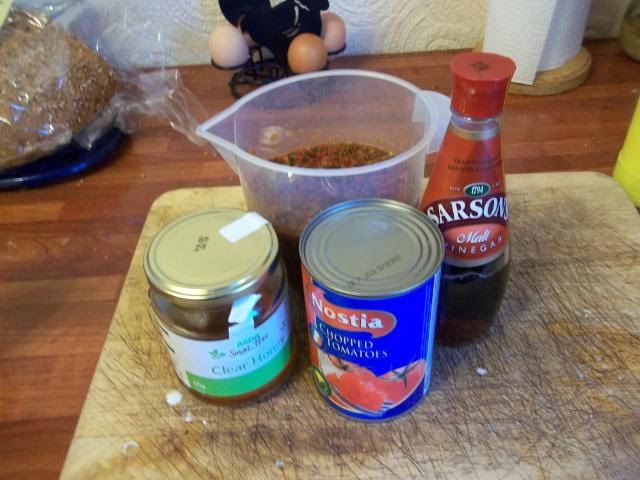 Method:



Soak the dried Peppers in the Malt vinegar over night: after they have soaked, if the pieces of the Peppers are rather large, it will help to coarsely zap them with a blender, or pass them through the mincer as I did.




Zap the can of chopped Tomatoes with a blender until completely smooth.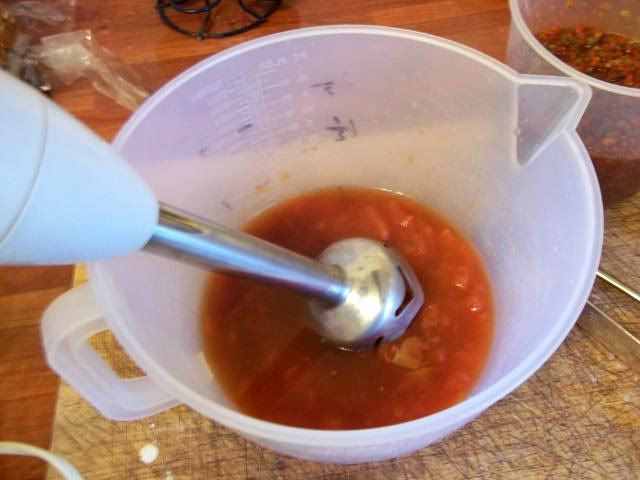 Add all the ingredients to a saucepan, bring to the boil, and then reduce by 25-30%. Stir in a little courflour to thicken and then transfer the mix to previously sterlised jars.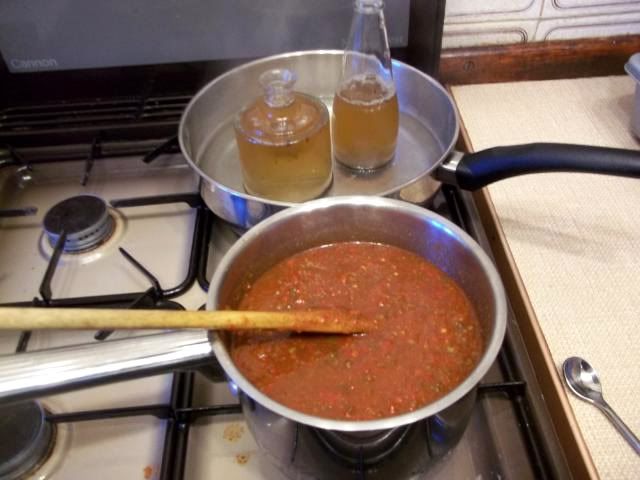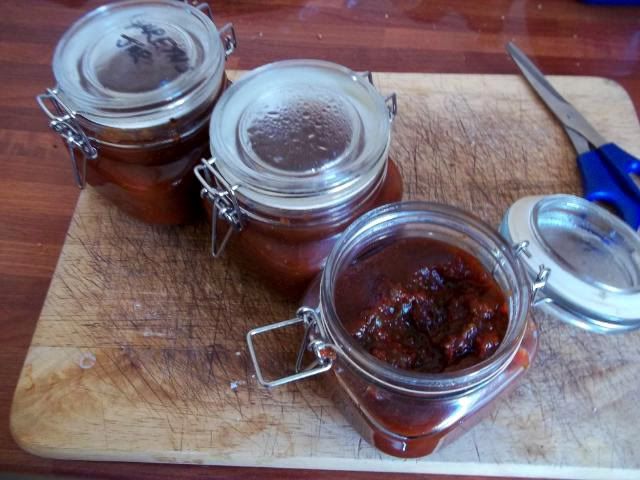 Use as a general table condiment. This Sweet Pepper relish is extremely good in Cheese sandwiches, and in Bacon sandwiches, along with being served on salad leaves..


(I have now got some cold smoked dried Sweet peppers pieces stored in a jar on the kitchen shelf ready to make the next batch with; I can't wait to try it.
)