taysideferret
Pike Fishing Down the road
This pike was my first catch of 2009. The loch is 10 mins down the road from me.

Sorry for the quality of the pic,it was taken on a crap phone that i had.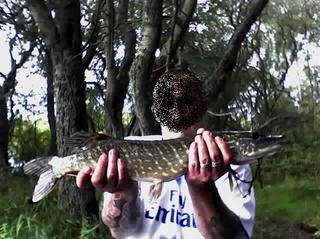 I haven't been out as much as i would have wanted to this year.

Made a promise to myself to get out more in 2010 though.No matter what the weather.