Digindeep
One for the Fruit growers.
First time I have ever had what I call hard fruits in my garden. In the past I've grown all the usual's ..gose- gogs, raspberries and blackcurrents.
So please excuse my ignorance...all the plumb that are ripening at the moment look like this.....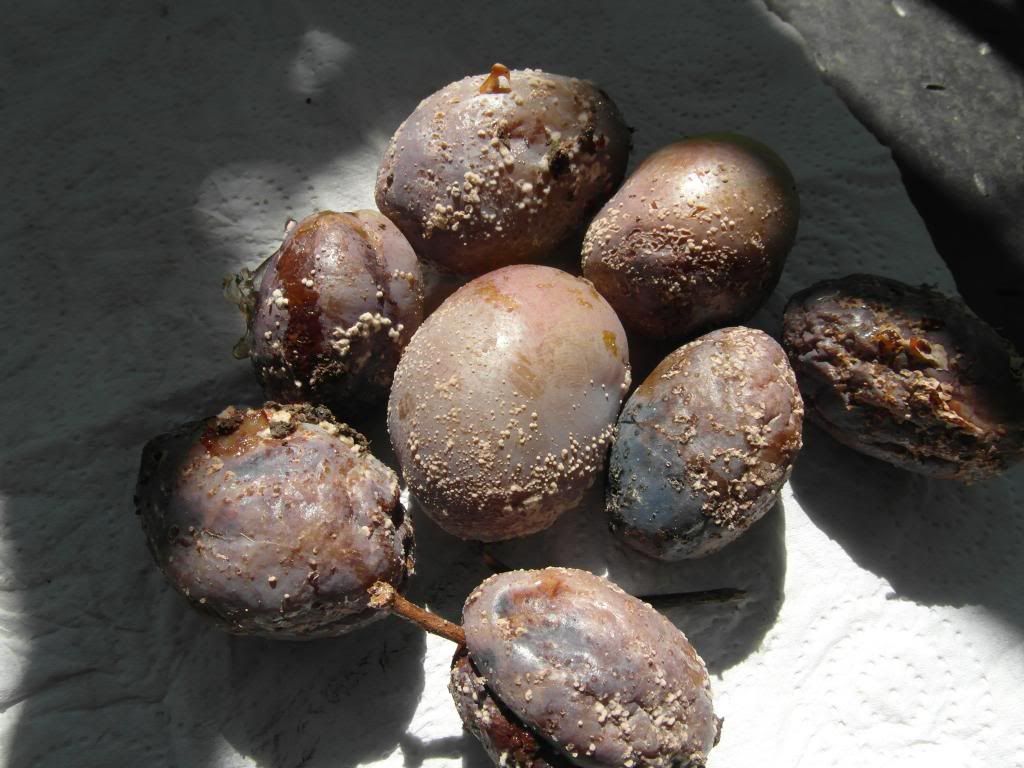 Its a very tan colour type of fungus
Your thoughts would be appreciated....


Cheers...