bodger
Jim
The best working whippet I've ever owned.
I bought him from Newtown in Montgomeryshire. We got him about 18 years ago as a sleek bundle of fur. It was nice to know that he was descended from pups that I'd sold in the area God knows how many years before when I was a 16year old.

The dog was absolutely devoted to me and was a superb rabbit catching dog, he caught seven rabbits within half an hour when I took him lamping for the first time as an 8 month old. He didn't catch hundreds of rabbits in his long career, he caught thousands. If we went anywhere in the van for a nights lamping, we'd pull into the farmyard or gateway and the vehicle would be vibrating as he shook in anticipation.


He was eventually put to sleep at a ripe old age a few months after his long time partner had passed away. He became very frail in the last month or so and simply faded away.
He was a dog in a million, the type of dog that I'd never be able to get again.
Here he is, not quite in his prime but he would have still been catching rabbits for fun.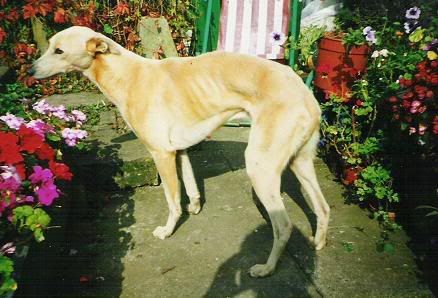 RIP Jim.