Just been thumbing through my copy of

Trap Making Step by Step,

by John Bryan.

The book has been very well put together with detailed plans and instructions for making a number of traps, including:




The See-Saw Trap

'All Mesh' box traps

The Rabbit Drop Box

The Larsen Trap

The Pigeon Trap

Large Cage Bird Traps



There are also sections on spring trap tunnels and lots of other information about traps.

I was especially impressed with the information about how to make cage traps.

All the plans are easy to follow, and I happen to know that John carefully 'road-tested' all the plans using volunteers before he published.

In addition to the book, there is a companion website, which provides support to the would be trap maker and offers some of the harder to find bits and pieces you may need.

This book will become a 'must have' for every pest controller, professional or otherwise, and I can highly recommend it.

The book is available direct from the companion website which can be reached by clicking on the link below: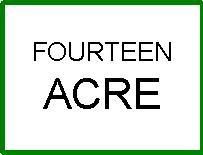 Its ten out of ten from me, and I'm sure others will agree.