bodger
A spot of pig food
The girls and the boy tucking into these with gusto!










January born Over the Gate Josephine gilts.










Two year old sow, Over the Gate Princess AKA Mildred, just over a month off from having her second litter.










Gladys, our five year old Josephine sow with her latest litter.










Matty, our young Sambo boar whose expecting his first litter of piglets soon. fingers crossed, I can't wait to see how his offspring turn out.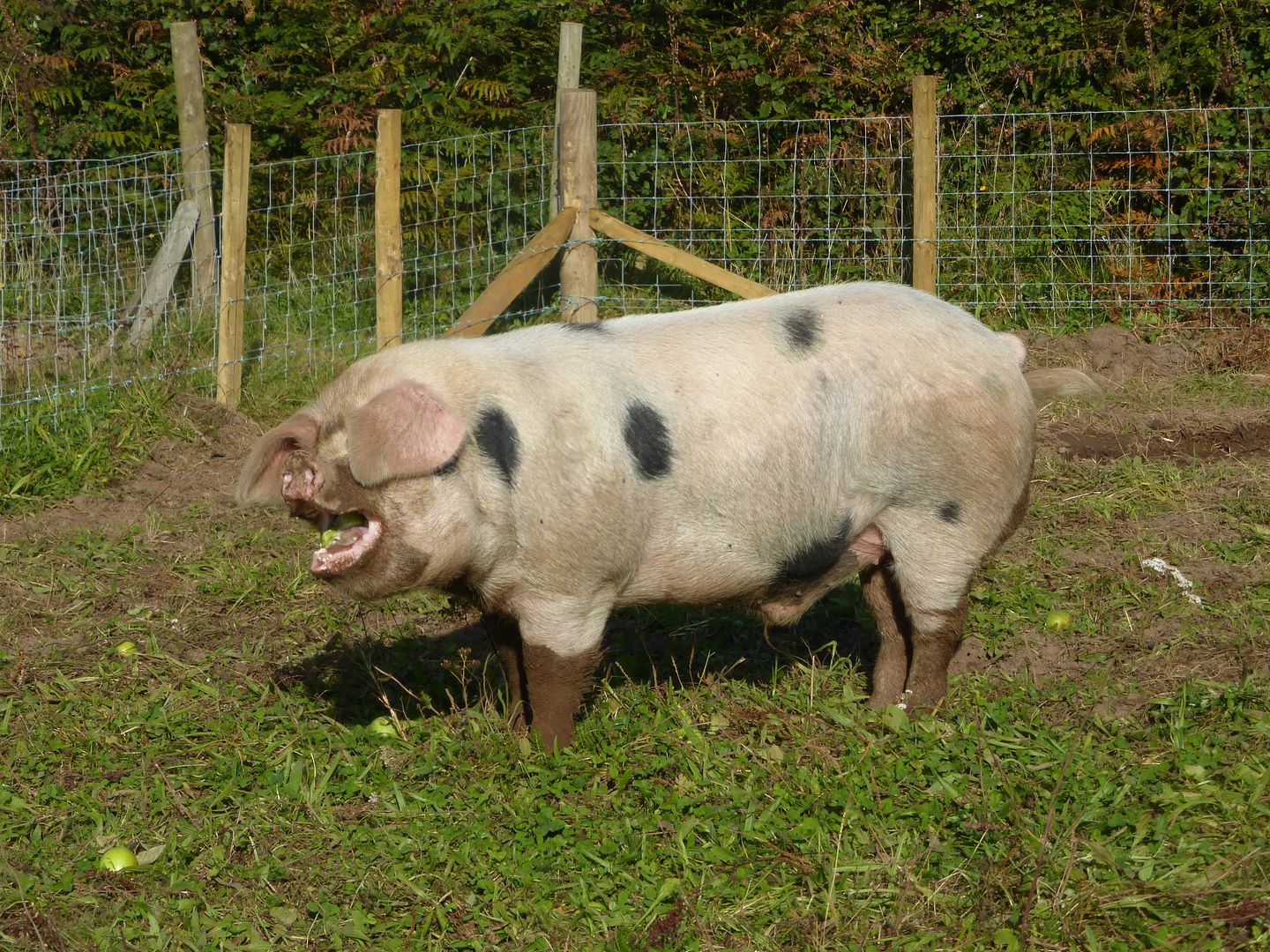 And last but not least, our latest additions to the herd seem to be settling in just fine. Young Large Blacks, Finnington Blackies getting stuck into some of their five a day.